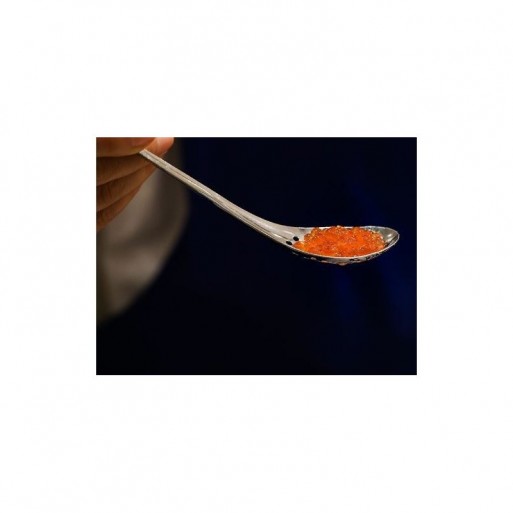  
Spherification Spoon
This stainless steel perforated spoon is ideal in the application of spherification as it allows the removal of delicate caviar, ravioli etc. from the setting solution without breakages or any residual solution.
Mirror finished stainless steel
Allows transfer of spherified liquids without damaging them
Works with both ""caviar"" pearls and larger spherified ""ravioli""
"
"
Typically used with sodium alginate and calcium chloride or calcium lactate for spherification. 
Dimensions:
" Width: 42mm
" Length: 163mm
" Depth: 1.5cm
" Weight: 15g
"