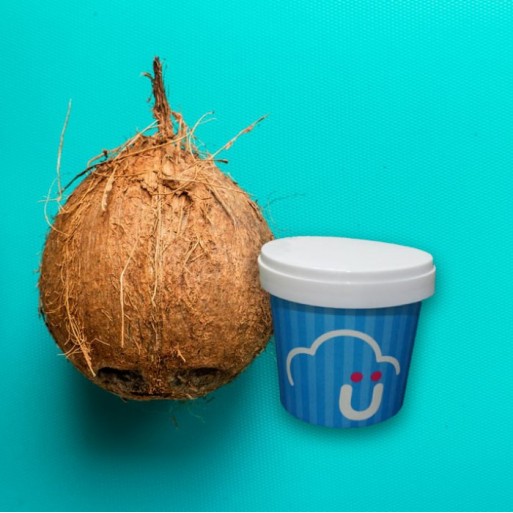  
Sugalight Milk-Free Coconut 100ml cup (Vegan, Dairy-Free)
New flavour for March 2020. Enjoy a surprisingly fragrant, milk-free coconut ice cream without the usual health concerns!
Sweetened without sugar, it is suitable for diabetics, as well as those who are allergic to lactose. Made using fresh coconut milk, it contains lashings of coconut bits for an extra bite!
Q: Is this different from the regular Coconut flavour I have bought in the past?
A: Yes this is different. The regular coconut ice cream still contains dairy milk. This formulation avoids milk completely. 
Ingredients: Fresh Coconut Milk, Inulin, Maltitol, Coconut Oil, Xylitol, Olive Oil, Stabilizers and Emulsifiers, Sea Salt
All ingredients are halal. Halal certification works in progress.