Enjoy free delivery within Singapore for orders above $60. $8 delivery charge for orders below that. You may also self-collect from our Jurong office.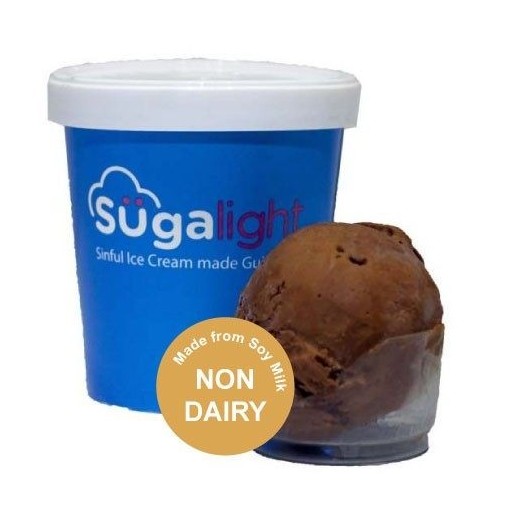  
Sugalight Soy-Based Dark Chocolate Pint (Non-Dairy)
Indulge in the rich and velvety experience of our Non-Sugared, Soy-Based Dark Chocolate Ice Cream! (大豆巧克力冰淇淋) Elevate your dessert moments with the perfect blend of decadent dark chocolate and the creaminess of soy. Savour each spoonful as the intense cocoa flavors dance on your taste buds, while the soy base offers a luscious, dairy-free delight.
Made with premium 70% non-sugared chocolate couverture as well as top quality cocoa powder.
Ingredients: Maltitol, Unsweetened Soy Powder, Coconut Oil, Chocolate Couverture, Cocoa Powder, Inulin, Xylitol, Stabilizers and Emulsifiers, Chocolate Flavour, Vanilla Extract