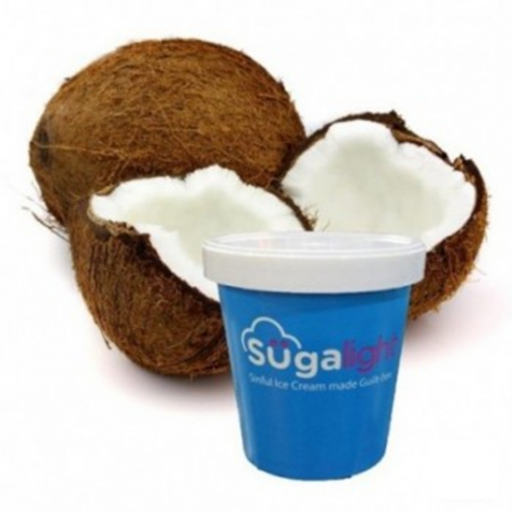  
Sugalight Milk-Free Coconut Pint (Vegan, Dairy-Free)
Enjoy a surprisingly fragrant, milk-free coconut ice cream without the usual health concerns!

Sweetened without sugar, it is suitable for diabetics, as well as those who are allergic to lactose.
Q: Is this different from the regular Coconut flavour?
A: Yes this is different. The regular coconut ice cream still contains dairy milk. This formulation avoids milk completely. 
Ingredients: Fresh Coconut Milk, Inulin, Maltitol, Coconut Oil, Xylitol, Stabilizers and Emulsifiers, Sea Salt