Enjoy free delivery within Singapore for orders above $60. $8 delivery charge for orders below that. You may also self-collect from our Jurong office.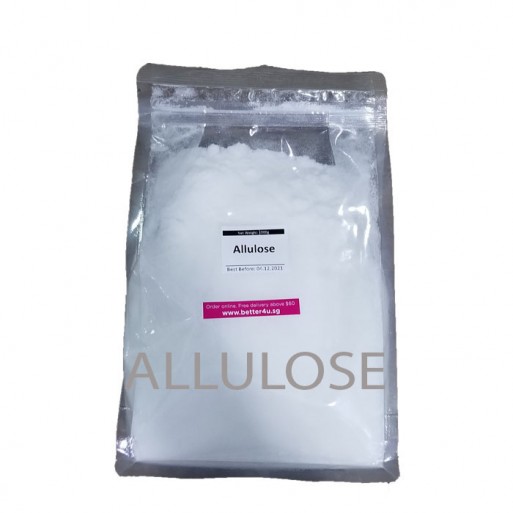  
Sugalight Allulose - Natural Low Calorie Sugar- 1kg (Halal)
Allulose (阿洛酮糖) is a low calorie, natural sugar that is found in some plants -  including wheat, figs and raisins.
Although it is classified as a sugar, Allulose has only 10% of the calories of normal sugar (0.4kCal/g) and a GI (Glycemic Index) of almost zero! This makes Allulose a diabetic-friendly alternative to sugar.
Taste - It tastes like sugar with no bitter aftertaste.
Sweetness - 70% sweetness of table sugar
Uses - Sweetening drinks, baking, making desserts
Allulose is promoted as a healthier sweetener by HPB Singapore https://www.straitstimes.com/singapore/health/getting-the-taste-for-healthier-sugar-tunglok-opts-for-novel-sugar-substitute-in
Sugalight Allulose is Halal Certified by MUIS.
Ingredients: 100% Allulose Powder. Non-GMO.