Enjoy free delivery within Singapore for orders above $60. $8 delivery charge for orders below that. You may also self-collect from our Jurong office.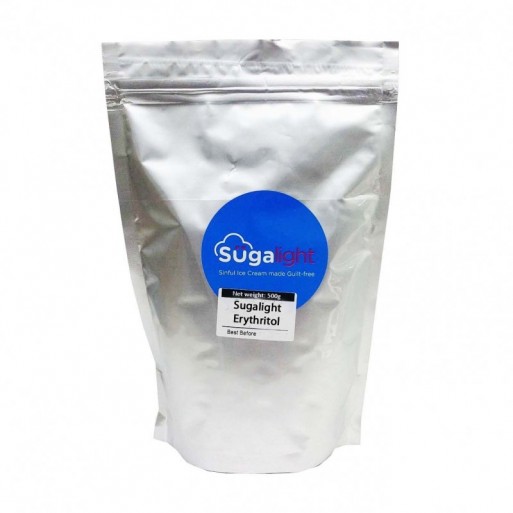  
Sugalight Erythritol (Granular) - 1000g
Erythritol (赤藓糖醇) is an all natural sweetener suitable for use in desserts, beverages and baking.
It has an all natural sweet taste and yet contains only 0.2Cal/g (normal sugar 4.0Cal/g)
Erythritol is granular in appearance, resembling coarse sugar crystals. For those who require a fine powder, we recommend using a food grinder to pulverize it.
Ingredients: 100% Erythritol Powder. Non-GMO.