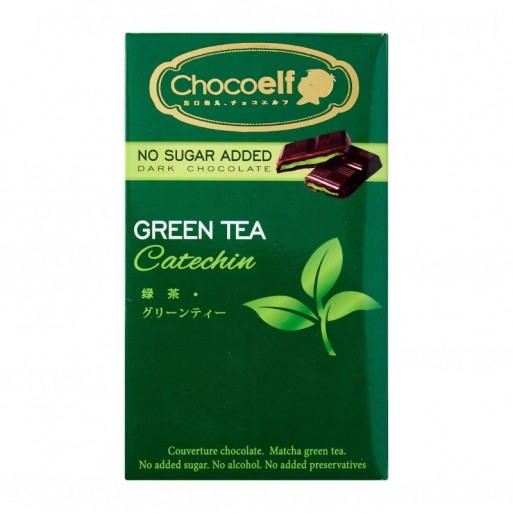  
Chocoelf No Sugar Added Green Tea Chocolate Bar
Drinking green tea is good for vitality because it is rich in catechins. Chocoelf's Green Tea chocolate bar has a subtle filling made by infusing authentic Japanese matcha in chocolate. This will be an ideal treat for the green tea lover.
Believing that "No Sugar is better than Sugar-ed", the focus of Chocoelf has always been to make healthier chocolates using little or no sugar at all. 
All our chocolates are proudly made in Singapore and delivered fresh from the factory.
Ingredients: Cocoa Mass, Cocoa Butter, Whole Milk Powder, Green Tea, Maltitol, Natural Vanilla, Soya Lecithin