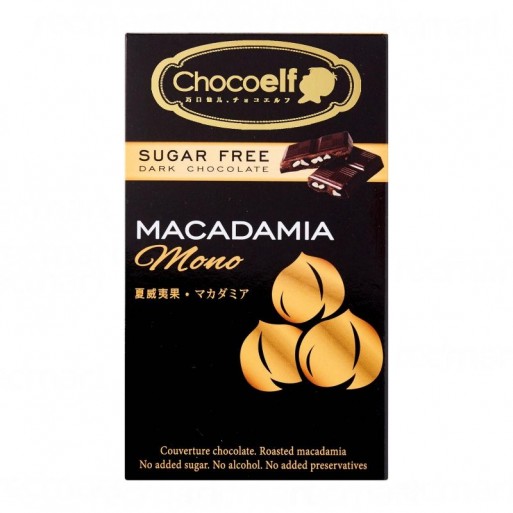  
Chocoelf Sugar-Free Macadamia Chocolate Bar
Macadamia contains high levels of monounsaturated good nut-oils and are low in damaging saturated fat. Chocoelf's Macadamia chocolate bar has a generous dose of freshly roasted macadamia nuts. A true treat for chocolate and nut-lovers.
Believing that "No Sugar is better than Sugar-ed", the focus of Chocoelf has always been to make healthier chocolates using little or no sugar at all. 
All our chocolates are proudly made in Singapore and delivered fresh from the factory.
Ingredients: Cocoa Mass, Cocoa Butter, Macadamia Nuts, Maltitol, Natural Vanilla, Soya Lecithin