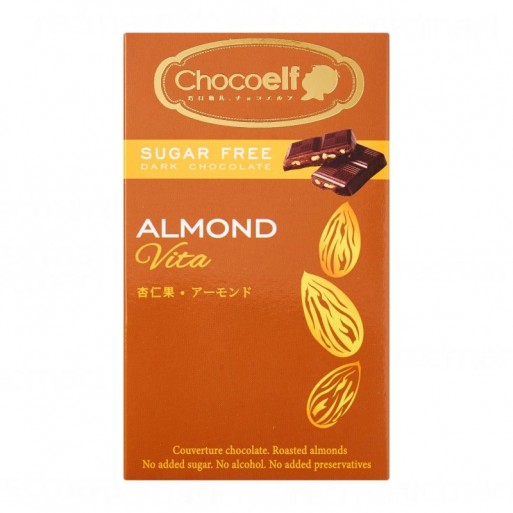  
Chocoelf Sugar-Free Almond Chocolate Bar
Being rich in nutrients and vitamins, eating Almonds can help us achieve a balanced diet. In Chocoelf's Almond chocolate bar, crushed almonds are blended with creamy dark chocolate to create a nutty treat.
Believing that "No Sugar is better than Sugar-ed", the focus of Chocoelf has always been to make healthier chocolates using little or no sugar at all. 
All our chocolates are proudly made in Singapore and delivered fresh from the factory.
Ingredients: Cocoa Mass, Cocoa Butter, Almond, Maltitol, Natural Vanilla, Soya Lecithin