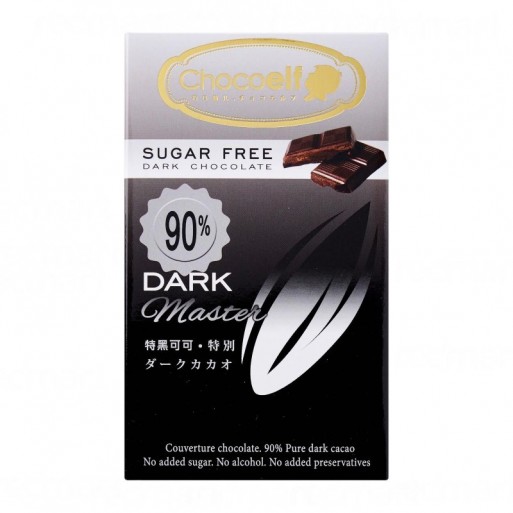  
Chocoelf Sugar-Free 90% Dark Master Chocolate Bar
The higher the percentage of cacao content in a chocolate, the more intense will be the taste of the chocolate. With minimal interferance from sugar, this chocolate is bold and strong in flavour, providing a genuine experience of cocoa at its richest. Scientists believe eating flavanol-rich dark chocolate helps to keep your heart healthy. By selecting the best 90% sugar-free Dark Chocolate, Chocoelf brings a new magical delight to Chocolate lovers.
Believing that "No Sugar is better than Sugar-ed", the focus of Chocoelf has always been to make healthier chocolates using little or no sugar at all. 
All our chocolates are proudly made in Singapore and delivered fresh from the factory.
Ingredients: Cocoa Mass, Cocoa Butter, Maltitol, Natural Vanilla, Soya Lecithin