Links to subsections
---
General Questions
Q: I have ordered from you before but I am having problems logging in.
A: We have recently upgraded our online shop. Some customers may find that their old passwords are no longer valid. Kindly select "Forgot your password" to have a new password sent your email.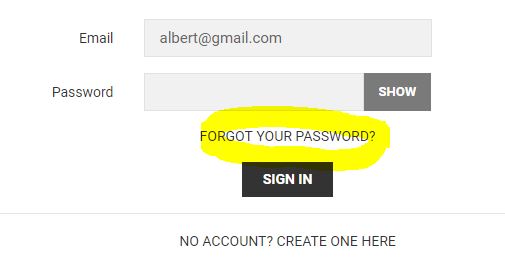 Q: Do you do ice cream events for companies, weddings etc?
A: Yes please visit sugalight.com for more info as well as a no-obligations quote.
Q: Are you just an online presence? Are you a licensed food business?
A: We are a Halal-certified, AVA-licensed ice cream manufacturer operating out of a food factory (Jurong Food Hub). Please refer to our current Halal cert here.
Q: I require a foam box and dry ice for my ice cream. What can I do?
A: Please add the following item to your shopping cart before checking out: FOAM BOX AND DRY ICE PACKAGE . All ice cream orders are entitled to a discounted purchase of foam box and dry ice to last 5 hours or more. This will be $15.0 instead of the usual price of $25.0
Did you also know that all orders of 60 or more cups of 100ml ice cream are automatically entitled to free foam box and dry ice? Simply place your order online and the system will include this to all valid orders!
---
Ordering and Payment
Q: Can you deliver my ice cream order to another address as it is a gift for someone?
A: Yes, you may specify an invoicing address (yours) as well as a delivery address. Please let us know it is a gift under delivery instructions so that we will not send them a receipt of payment.
Q: How do I pay for my online order?
A: We accept major credit cards (via PayPal) and well as bank transfer to our Singapore DBS account. 
Q: Do you accept cash on delivery?
A: Our online shop does not accept cash on delivery. Call us at 6440 3644 if you require cash on delivery / eInvoice (Government procurement) etc.
Q: Do I need a PayPal account to pay by credit card?
A: You do not need a PayPal account. Your credit card details will suffice.
Q: Can I trust you with my credit card details?
A: All credit card payments are processed through PayPal. Better4U.sg does not store your credit card info.
Q: I need to change or cancel my order.
A: Send us a message here  to let us know what needs to be changed or cancelled.
---
Delivery
Q: Can you deliver ice cream on Saturdays, Sundays or Public Holidays?
A: Yes. Please place your order in advance so that we may reserve a slot for you. Just before confirming your order, indicate your preferred date/time in the comments section.
Q: How soon can I receive my ice cream / items?
A: For Singapore orders, we normally deliver within 2-3 days of ordering.
Q: Will I be informed of a delivery date and time?
A: Yes for Singapore orders, we will generally email you 1 day before the scheduled delivery. Please email us if you need to change to another time slot.
Q: I have a very urgent order that needs to be delivered in the next 24hours. What do I do?
A: Please contact us to receive our confirmation before placing the order. Ways we are available:
Website messaging
Tel: 6440 3644
Whatsapp: 9632 6261
Send us an email  HERE  
Q: I would like to specify delivery instructions.
A: Just before confirming your order you may specify delivery instructions. Example:
Leave items with my neighbour if I am not in
Avoid mornings as I am out of the house
Q: Can you deliver ice cream outside of Singapore?
A: Ice cream delivery presents special challenges. At this moment we are unable to deliver out of Singapore. Our customers have successfully hand-carried ice cream across the causeway as well as on flights, with the help of foam boxes and dry ice. Please message us HERE  to enquire.
---
Self-Collection at Jurong
Q: Why should I opt for self-collection?
A: Self-collection means saving on delivery charges. Furthermore your order gets 10% off!
Q: What are your operating hours?
A: Weekdays 9am to 5pm excluding public holidays. Please call us at 6440 3644 before coming to ensure someone can attend to you.
Q: Can I purchase directly at your Jurong office?
A: Yes. But give us a call at 6440 3644 before coming to ensure we have the items you need. We only accept cash for direct purchases.
Q: How can I get to your office?
A: It is most convenient by car. For public transport, take MRT to Lakeside followed by bus 98 to Jurong Food Hub.